Who are Loire Gites EU?
Loire gites hosts La Bergerie and was set up by Adrian and Sally when they retired to Les Mousseaux in 2003. They bought the property, an old ruined water mill in 2001 and spent the next two years on holiday breaks making the property habitable.
After renovating the main house in the first year, they set out to create a gite,
La Bergerie which was originally completely uninhabitable . It took a three years of hard work to renovate it completely including rendering the walls, putting in new doors and windows and creating floors and rooms upstairs as well as down. We opened for guests more than ten years ago.
.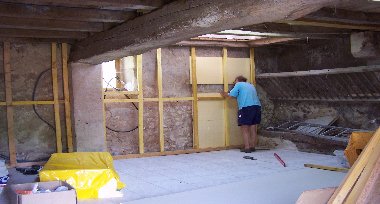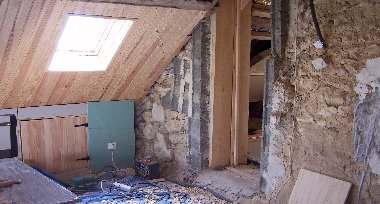 Why stay here?
01
Unlike other holiday accommodation, we can guarantee you a truly peaceful and relaxing holiday. We are overlooked by nobody, have total privacy and we are in a secluded place where all you will hear are the birds singing. We are a few steps away from forest walks and enjoying nature at its best, but at the same time the Loire chateaux are only 30 minutes drive away.
02
Sunny or wet, there is always something to and somewhere to visit in the Loire Valley. From the magnificent chateaux and their ancient history, to the trogdolyte dwellings which abound in the area, to visits to vineyards to taste the magnificent local wines, both still and sparkling.
03
This will be a holiday you will always remember. We have had guests from all around the world and many have returned to us to find out more about the area and enjoy another relaxing holiday.


The wildlife pond at Les Mousseaux